eResolve for Mortgage Banking
The Challenge
Firms that acquire, sell, service and securitize assets (e.g. Mortgage Backed Securities and Asset Backed Securities) are required by the secondary market investors and recent regulatory changes (e.g. Sarbanes-Oxley) to have accurate, auditable and highly available information.
However the asset and its supporting collateral, referred to as the asset record, is composed of unstructured content, documents, and disconnected data from stove-piped systems. This fragmentation compromises a company's ability to efficiently execute critical business processes, perfect or certify the asset record, and properly respond to increasing regulatory and investor requirements. The result is inaccurate portfolio valuation, inflated processing costs, poor operational and financial performance, and increased risk.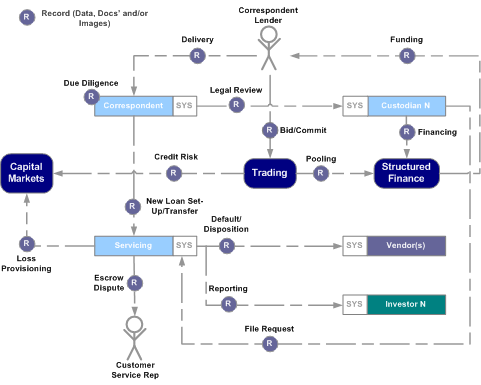 Realizing the nature of the asset record, the challenge faced by companies operating in the financial markets is how to cost effectively and efficiently audit the asset record, identify deficiencies based on operational and contractual guidelines, manage deficiency resolution across all partners, resolve conflicts, and ultimately certify the asset record.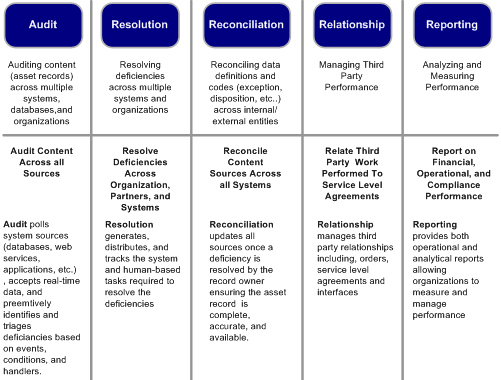 The Application XML Solution
eResolve is one of the family of Application XML solutions offered by ObjectBuilders. It is event driven software that works with your existing line of business applications and infrastructure, serving as a "trusted source of content" for the sale, servicing and securitization of assets.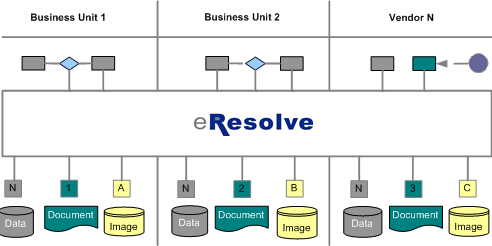 eResolve is a state-of-the-art application XML solution that takes full advantage of the Internet and supports rich client, thin client and web services interfaces. It provides event driven asset record certification, and manages the resolution and reconciliation of asset record deficiencies across all partners, systems, and sources.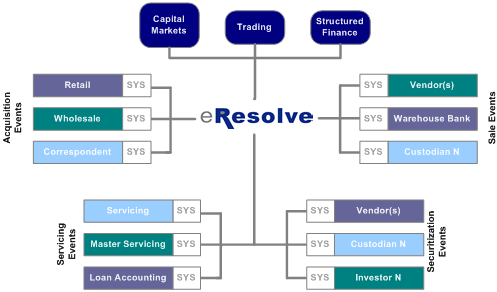 eResolve leverages and extends the capabilities of your existing line of business applications, by seamlessly integrating into a company's infrastructure, business process management tools and content management tools. This allows financial services firms to rapidly implement automated processes for collateral deficiency management and resolution.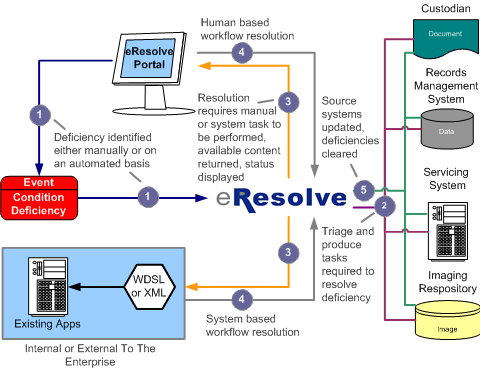 eResolve is 100% configurable and doesn't require any coding.