Partners
ObjectBuilders maintains alliances with top industry leaders, allowing us to share resources and expertise to develop products and solutions that meet client needs.
---

FileNet
ObjectBuilders is a FileNet ValueNet partner, providing FileNet Services, FileNet Integration, Software Applications, Architecture, Support, Consulting and Solutions. ObjectBuilders assembles custom FileNet Applications rapidly, without code and at a fraction of the cost of traditional methods. Additionally, ObjectBuilders has a set of Packaged Business Solutions that run over FileNet's Business Process and Content Management products. The combination of this functionality with FileNet's Business Process and Content Management products allow customers limitless, real-time modification to their entire business solution. For organizations, who wish to capture and make relevant, the actionable content and workflow that drive revenue into profit, the teaming of ObjectBuilders and FileNet will deliver immediate returns.


Deloitte
Deloitte offers a true global, integrated approach to business issues that combines insight and innovation from multiple disciplines with a wide range of business and industry knowledge to help organizations excel anywhere in the world.


MAR, Incorporated
Mar has provided nearly four decades of quality professional and technical services for their Government and Commercial Customers. ObjectBuilders and MAR have teamed on projects such as the $15 Billion Alliant GSA Contract and The Nuclear Regulatory Commission (NRC) ADAMS transformation project.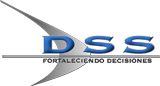 DSS Mexico
FDSS is the leading provider of IBM Cognos and Business Intelligence (BI) Solutions to Mexico and South America. ObjectBuilders and DSS Mexico have teamed to introduce and deliver the IBM FileNet Case Management Platform into these markets. Combining the leading provider of BI solutions with the leading provider of ECM solutions is a natural fit that affords Government Agencies and Financial Institutions the ability to capture the same rapid ROI already realized by many other organizations in North America.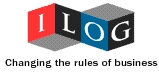 ILOG
ILOG delivers software and services that empower customers to make better decisions faster and manage change and complexity. Over 3,000 corporations and more than 465 leading software vendors rely on ILOG's market-leading business rule management systems (BRMS), supply chain planning and scheduling applications as well as its optimization and visualization software components, to achieve dramatic returns on investment, create market-defining products and services, and sharpen their competitive edge.


IBM
ObjectBuilders partners with IBM to assemble and deliver world class solutions to Government, Financial, Mortgage, and other markets. Examples of these solutions can be found in the IBM Worldwide Partner Solutions Handbook or on the IBM Partner Solutions website. In addition, both IBM and ObjectBuilders are in the Gartner Magic Quadrant for Composite Applications and Integrated Service Environments.

Dundas
ObjectBuilders utilizes Dundas' Advanced Data Visualization Products in the assembly of leading edge Business Intelligence solutions and in the creation of Advanced Digital Dashboards. Dundas Chart, Dundas Gauge, and Dundas Map are leveraged in Business Intelligence Applications and Digital Dashboards that are 100% assembled to exact customer specifications without the need for any custom coding.


CNE
CNE is a leading provider of Business Intelligence (BI), Enterprise Information Management and Business Objects Crystal Reports consulting, training and solutions. CNE's strength is to enable mid-size and large enterprises to gain significant value from operational and self-service reporting, analytics, dashboards, and scorecards. Their capabilities include Enterprise Information Management (database modeling and data warehouse construction, data quality) and Enterprise Performance Management (including Budgeting and Forecasting).
CCNE Crystal Reports, Business Objects (Crystal) Enterprise and OLAP Intelligence (Crystal Analysis) experts have the experience and expertise to help implement these tools and train staff. CNE staff are Crystal Reports, Business Objects (Crystal) Enterprise and OLAP Intelligence (Crystal Analysis) certified. CNE consultants also have accreditation on BusinessObjects Data Integrator, Web Intelligence, Dashboard Manager, Performance Manager and Universe Design. CNE expertise and services combined with ObjectBuilders Software Factory offer the rapid, low cost option in delivering the reports, Executive Dashboard and Business Intelligence solutions needed.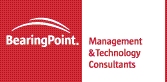 BearingPoint
Fueled by the passion and experience of our dedicated consultants, BearingPoint helps solve our clients' most pressing challenges day in and day out. From strategy to execution, our disciplined yet flexible approach starts and ends with our clients. By listening hard and working harder, their goals become our goals. Their success is our satisfaction. It's why our clients sleep well at night.


SalesForce.com
SalesForce.com is the leader in On-Demand Customer Relationship Management, redefining success for customer relationship management (CRM) ranging from sales force automation, to partner relationship management, marketing, and customer service.


Business Objects
Business Objects is the world's leading Business Intelligence (BI) software company. Business Objects is in the business of helping companies become more intelligent. Business Objects Products such as Crystal Reports, BI Platform, BuinessObjects XI, Dashboard and Visualization help organizations gain better insight into their business, improving decision-making and enterprise performance. ObjectBuilders Software Factory combined with Crystal Reports and other Business Objects offerings allow organizations to assemble customized solutions less expensively, quicker and with less risk.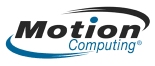 MotionComputing
Motion Computing manufactures and distributes Slate Tablet PCs for mobile professionals in industries including healthcare, government, and field force automation. Motion Computing is a mobile computing and wireless communications leader, combining world-class innovation and industry experience so individuals can use computing technology in new ways and places. The company's enhanced line of tablet PCs and accessories are designed to increase productivity for on-the-go users while providing computing security, power and versatility. ObjectBuilders' Disconnected Case Management, Government Mobility, eLicensing, ePermitting and other disconnected solutions allow mobile workers to complete critical tasks and process while completely disconnected from the enterprise.


Info-Matrix
ObjectBuilders teams with Info-Matrix to solve the traditional challenges faced by State, Federal and Local Governments - namely how to offer higher quality constituent services within constrained budgets and shortened timeframes. The combination of The Software Factory at ObjectBuilders, domain expertise, and a set of productivity tools for rapid deployment, solves these challenges. Additionally, the dramatically increased self sufficiency gained by Government Agencies and Departments helps assure that taxpayer dollars are spent wisely - and only when needed. Organizations desiring the ability to deliver enhanced services, at reduced costs, in a risk free environment, are afforded these capabilities by engaging the ObjectBuilders - Info-Matrix team.


ITT Technical Institute
ObjectBuilders' alliance with ITT Technical Institute extends beyond mere job placement. As a training and mentoring ground for a large portion of ObjectBuilders' Software Factory employees, ITT is a key ally in bringing the innovation of The Software Factory to realization. ITT helps students begin to develop skills and knowledge in technical areas that have practical value in the workplace. ObjectBuilders then extends and enhances their training as they become productive members of a team that assembles and delivers sophisticated business applications to Global Organizations and Government entities. These valued employees then embark on diverse, exciting, and rewarding careers within the ObjectBuilders family.


Microsoft
For over 10 years, ObjectBuilders has been a Microsoft Certified Provider. This relationship affords ObjectBuilders clients the luxury of combining the thought leadership and advanced concepts of ObjectBuilders, such as the Software Factory and Assembly, with the Microsoft Suite of products. This relationship allows us to share resources and expertise to develop high-quality, high-value custom solutions that meet our mutual customers' needs.


Oracle
For over 10 years, ObjectBuilders has been a member of the Oracle Partner Program. As such, ObjectBuilders shares Oracle's vision for next-generation enterprise technologies, applications and services that deliver real business value to customers faster, and at a significantly lower cost. By combining People, Process and Technology, we partner with Oracle to deliver high-quality applications that deliver rapid return on investment. ObjectBuilders and Oracle have partnered on significant projects for XM Satellite Radio, Siemens and others.